Best Games 2018
So now that 2018 is almost over I wanted to go over some of the best games that came out this year. Some had tremendous hype and failed or were not what we expected, and some are one of the greatest breakthroughs in the gaming industry.
1. Red Dead Redemption 2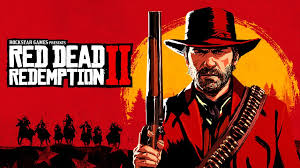 One of the best games I have played to date its story hooks on to you, wanting to play more everytime you turn off that console. -TheTecno 2018.
Now for the online mode.... I am just going to say it, it sucks.... At first it has a intresting story but they dont build the character development at all, thought it was just a tutorial or something but I was wrong. Almost no sense of humor in the online story, one of the things I loved about GTA online, now I know what you are thinking "its just a beta lay off of it." Well thats exactly the reason I am writing this, If they want their online mode to flourish FIX IT. I also hate how you can nearly purchase nothing in the game that is worth anything at all. I get how people hated the futuristic crap in GTA Online, but that kept players coming back. So Rockstar should start adding properties and other forms of transportation and business. I personally dont think they should stay authentic to the wild west... It just does not work, no game that wants to keep progressing should do this. It makes the game repetitive and boring, take a good look at Battlefield 1 2016's best shooter game. Servers dropped after half a year because they wouldnt try something new. So I hope Rockstar games does something exciting to keep the hype going, They deserve to be game of the year.